Here in the south, we are proud of our heritage and our trees. Large deciduous and evergreen trees help keep the air clean, block out sound, create tranquility, and, most importantly, provide shade. Trees can make your outdoor space feel up to 25 degrees cooler. That makes a huge difference during the summer months here in Tennessee and Mississippi. If you are looking to plant a few trees on your outdoor residential or commercial property and need to know which would make the best shade trees, this article is for you. We listed the five top trees to plant on your property for utilizing shade.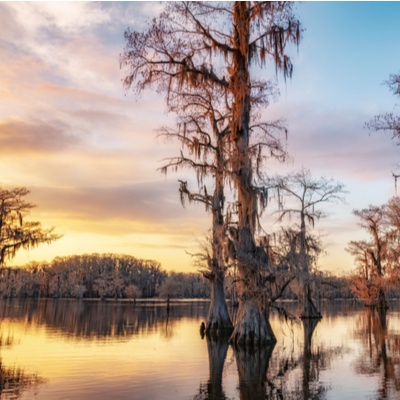 Bald Cypress Tree
This large statuesque tree makes a beautiful statement in any yard. While it is a deciduous tree, it is also coniferous because its green foliage consists of needles. It is a slow-growing tree, but it can grow up to 120 feet with a trunk diameter of six feet once it matures. It grows in a natural conical shape with horizontal branches. The trunks of the bald cypress develop knobby root growths, and when seen in swamps, it looks as if the tree's knees are just above the water's surface. If you are looking for a plant that lives for years, the bald cypress is for you. Just ensure that you plant it in full sun, and that the drainage is good with acidic, moist, and sandy soil. 
Red Maple
The red maple is a deciduous tree that grows 30 to 90 feet tall and up to four feet in diameter. It is known for its brilliant red foliage in fall.  It has smaller leaves than most other maples but it is a thick and full tree and can compete with the best when it comes to shady coverage. Looking for a fast-growing tree? The red maple is for you. If you are interested in planting a red maple, choose a wet site located in full sun or partial shade. If the site isn't naturally moist, the tree will need frequent irrigation throughout its life. It prefers acid to neutral soil. One thing to be mindful of is that the roots of the red maple are thick and often grow above the ground or near the surface, which can raise sidewalks and make lawn maintenance difficult.
Weeping Willow
Weeping willows are such charismatic trees with a personality all their own. Its long drooping branches create an umbrella of shade at all times of the day. The weeping willow can grow up to 30 to 40 feet with a spread of about 35 to 40 feet. Its narrow leaves are light green on top with silver undersides that turn yellow in the fall. If you are looking to plant this elegant lawn ornament, plant it in full sun to partial shade. This delightful tree is tolerant of many soil types, including alkaline, sandy, and clay, and does well when planted near water.
Sycamore
Another fast grower, the sycamore tree, is the perfect shade tree for large landscapes with plenty of room. It is the largest deciduous tree in the U.S, growing up to 100 feet tall. Its camouflage bark is comprised of a grey-brown outer layer which makes it a unique showpiece. If you have the space for this giant, it is easy to care for. They prefer deep, moist soil that is well-drained and in full sun. Once mature, they tolerate drought very well. One thing to note about the sycamore tree is that some people are allergic to the hairs on the seed balls it sheds. The hairs can irritate the eyes, the respiratory tract, and skin.
Sugar Maple
Known for producing delicious maple syrup, sugar maples are also one of the best and easiest to care for shade trees. Its oval shape and dense crown offer an ample amount of shade for our hot Tennessee and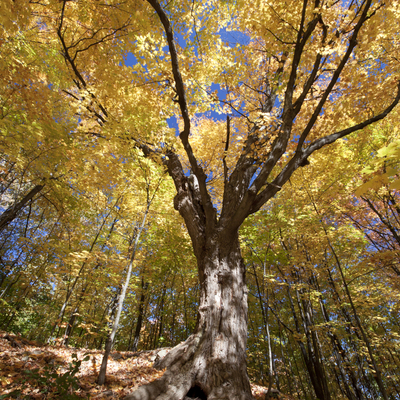 Mississippi summers. It can grow to be 75 feet in height with a 50-foot spread. In the fall, the sugar maple's leaves turn vibrant shades of yellow, orange, and red. Planting and caring for this exuberant tree includes planting in full sun to partial shade and in soil that is acidic and well-drained. 
Keep Your Tennessee and Mississippi Trees Healthy With Tree & Shrub Care Services From GreenKeeper
Regardless of what trees you have on your residential or commercial property, keep them healthy and give them the love they need with tree and shrub care by GreenKeeper. At GreenKeeper, we have created a program to keep your tree and shrubs healthy. Our Six-Step Tree and Shrub Care Program includes fertilizer to help keep them healthy and strong, insecticides to protect against the wrath of pests, and fungicides to help protect against disease.
Learn more about our quality tree and shrub care program by visiting our website, contacting us online, or giving us a call. Residents and businesses in Tennessee can reach us at 901-861-2338. Our friends in Mississippi can call us at 662-895-2088.
Want to learn more about tree care? Follow our blog! Then get to know us better by following us on Facebook.